Payment
The Inner City Ticket Office Gödöllő is member of the following national ticket office networks:

Payment with Kultúra Voucher: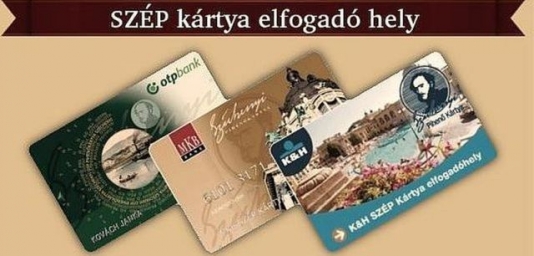 Tickets can be purchased by SZÉP Card only to certain performances.
Enquire at the Inner City Ticket Office for further details.
The House of Arts Gödöllő is the member of a continuously growing network.
INNER CIY TICKET OFFICE AND ORGANISATION
Ticket office: info@muza.hu Tel.: +36 (28) 514-130, +36 (70) 452-7268
Organisation: szervezes@muza.hu Tel.: +36 (70) 977-2368
Opening hours: Mo-Fri 10.00-18.00, Sat 9.00-13.00, Sun closed,
on days of performance from 1 hour before the start till the start of the performance